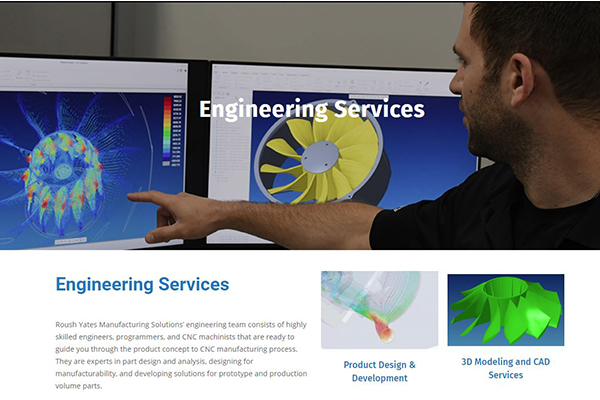 07 Jul

ENGINEERING SERVICES IS LAUNCHED

Roush Yates Manufacturing Solutions is pleased to announce the expansion of our services with the addition of Engineering Services. Our engineering team consists of highly trained and experienced engineers, poised to take your project from concept to a world-class finished product. You can see all the details on the newly launched Engineering Services landing page at RoushYatesMfg.com.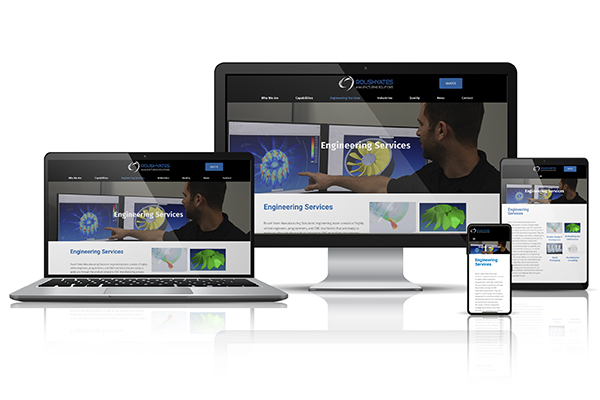 "The launch of Engineering Services gives Roush Yates Manufacturing the ability to leverage decades of experience in design, analysis and manufacturing to support our customers with any project," said Dan Keenan, Chief Technical Officer. "I am excited by the expansion in services we provide and the new projects already coming our way."

The Engineering Services team is focused on four key areas: Product Design/Development, 3D Modeling/CAD Services, Rapid Prototyping and Manufacturing Consulting. We utilize a vertical integration strategy which allows us to leverage the capabilities and flexibility of our 50+ CNC machines and various secondary processes while properly designing the part for manufacturing. This allows us to control processes, reduce cost and improve overall efficiencies in order to deliver a quality product to our customers that is economical in cost and on time.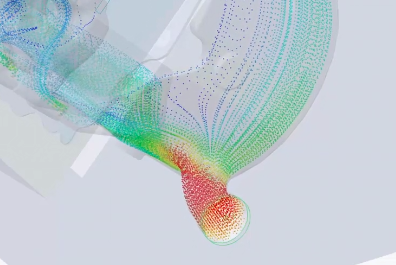 Our broad line of capabilities also includes designing castings and forgings for CNC manufacturing processes to 3D printing using stereolithography (SLA), selective laser sintering (SLS) or direct metal laser sintering (DMLS) manufacturing technologies. Sand castings can be developed with either conventional tooled cores, printed cores or SLA printed investment casting cores and patterns. We can also create forgings from aluminum and steel.
The various additive processes SLA, SLS or DMLS can help fast track your project or assist with creating prototype parts for fit and function, help to develop tooling or fixturing to create proof of concept parts before moving forward with production.
When we consult on a project, we like to understand the full project, so we can leverage our extensive experience in product design and manufacturing to provide a robust comprehensive cost-effective manufacturing solution. This may mean looking at leveraging some of our other internal capabilities such as mil spec painting, material spectrometer analysis, laser marking and sub-assembly.
Top rated Quality Management System (QMS) is key for delivering successful projects and with our
AS9100 D/ISO 9001 registered QMS department and NIST 800-171 Compliant Level 5 Cybersecurity Maturity Model certification you can rest assure that your proprietary information is safe.
 
"Cyber security has become critically important to the operational security of both Roush Yates Manufacturing Solutions' data and our customer's data," stated Bob Ucman, Director of Business Development Western USA. "Because of the increase cyber threats to our industry and the requirements of our customers, we made the strategic decision to implement the most robust cyber security system available to meet the NIST 800-171 requirements. To that effect, we were able to achieve a level 5 rating to our cyber security system."
For more information about engineering services or how we can help you, please contact us at 704.662.7165 or RYMSales@roushyates.com.