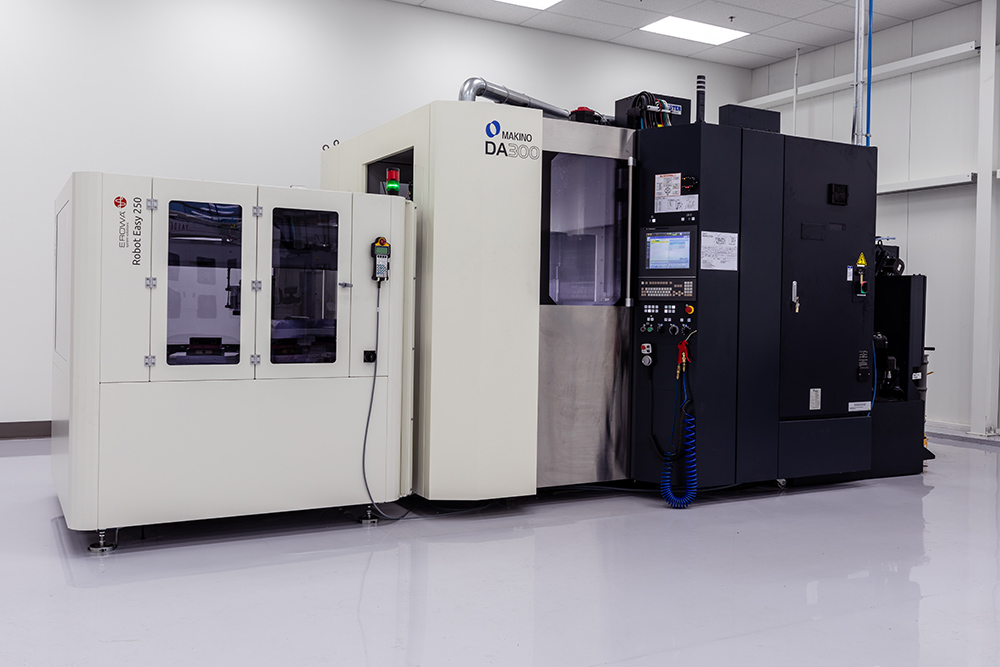 26 Nov

MAKINO DA300 MACHINING CENTER ADDITION

Roush Yates Manufacturing Solutions (RYMS) has expanded their capacity in order to meet growing demand. The recent addition of the MAKINO DA300 Machining Center with an Erowa 10 station pallet changer has added additional precision machining and volume capacity to this world-class 88,000 square foot CNC facility. 

The addition of the DA300 5-Axis Vertical Machining Center significantly reduces cycle time and component cost while maintaining a high level of accuracy and precision.  The DA300 takes the best design qualities from both vertical and horizontal machining platforms and delivers the highest productive capabilities for a multi-axis machine.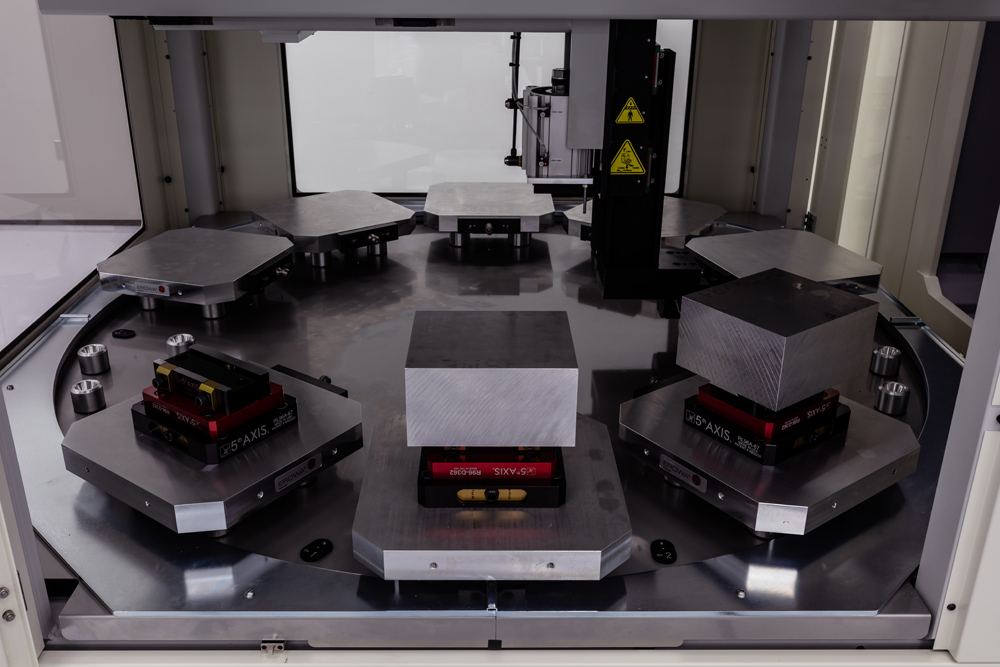 Its capabilities are ideal for single setup, multi-sided accessibility, and full contouring of complex parts. All key attributes to keeping production efficiency high and lowering overall production cost.
In addition to increased machine and operator productivity, the Erowa 10 station pallet loader adds another level of productivity for RYMS. The Erowa Easy250 10 position pallet changer adds as much as 4,000 additional productive hours per year.
The 10 UPC 320mm x320mm pallets in the Easy250 have a +/- 0.00008" (0.002mm) repeatability and can be interchanged between departments. 

When loaded by the Easy 250 the pallets are electro-pneumatically monitored to guarantee repeatability.

Clamping power of the UPC pallet system is more than 30,000 N (7200 lbs.-force)

Chucks are completely sealed against coolant and chips. Contact surfaces are cleaned automatically and thoroughly with air.
The MAKINO DA300 has expanded RYMS's CNC machining footprint and flexibility to accommodate jobs of varying sizes.