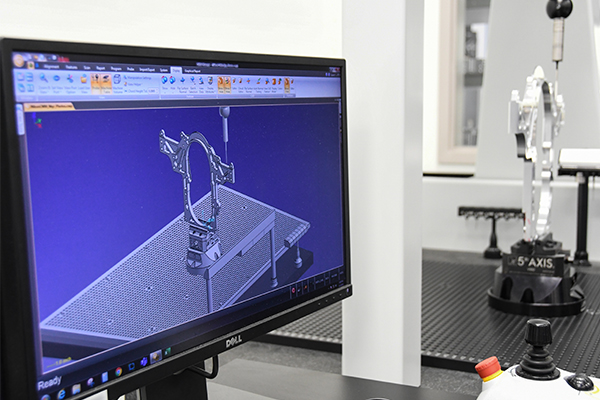 29 Sep

NIKON CMM-MANAGER, A TRUE COMPETITIVE ADVANTAGE

MOORESVILLE, NC – September 29, 2020 – Roush Yates Engines and Nikon Metrology are committed to providing best-in-class products and services to our race teams as well as manufacturing customers. With over a 100 years of experience Nikon provides world-class precision metrology equipment and metrology solutions to both of our facilities; Roush Yates Engines and Roush Yates Manufacturing Solutions.

When delivering parts to the aerospace, defense, medical, and automotive industries it is key to deliver accurate parts on time every time. We utilize CMM-Manager multi-sensor metrology software on a variety of our inspection equipment including the Nikon Altera 10.10.8 CMMs, Vision System, Nikon iNEXIV VMA4540, FARO arms, and Hexagon Gage 2000 manual CMM.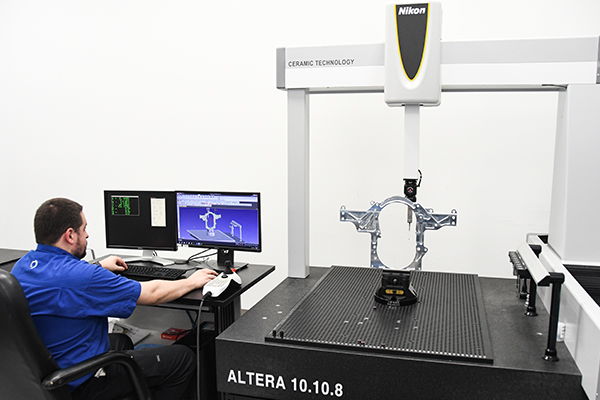 CMM Manager 3.9 SP2 application is perfect for evaluating highly complex parts for powertrains, engines, turbine blades, medical components, and the like. This allows for flexibility whether running inspection equipment 24/7 or manually inspecting various dimensions quickly and accurately. A key feature is the I/O controls that are built into the software, which equates to a $50K-$100K savings when deciding to use CMMs for automation.

Due to complexity, we have several parts that are inspected one at a time. Our next step is to leverage the CMM-Manager to increase throughput on our Nikon Altera CMM. We are in the process of developing custom fixtures to hold multiple parts at a time which will allow us to inspect multiple pieces. This will help reduce set up time and increase throughput significantly with accuracy and reliability.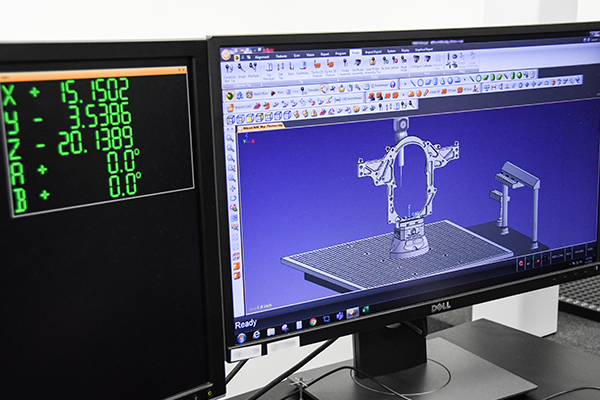 The CMM-Manager software is highly intuitive and user friendly, making it easy to cross-train our operators and extended staff. We achieved this by adding key comments and instructions at the beginning of each program that include fixture and part set-up instructions, pictures, safety warnings, and manual measurements and part alignment guides. This added benefit has built in additional flexibility for around the clock inspection whether on the shop floor or in our QA lab.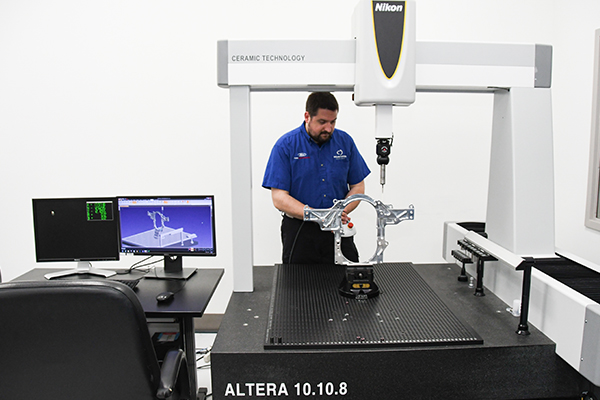 Best Practices:
Load CMM Manager Offline
Export all machine profiles and load them into CMM-Manager offline. "This gives me the capability to program extremely fast offline because I can use the real machine space to determine part placement and accurate moves," commented Alex Marothy, Quality Control Technician III at Roush Yates Manufacturing Solutions.
Write programs offline
Only write programs offline and tailor them to the specific machine they will run on. Full Auto path creation and CAD furniture work together to create probe paths that are fast and accurate. "I really like that I can see the probe paths when creating features, this makes me feel confident that running the program for the first time, will be almost flawless," added Marothy.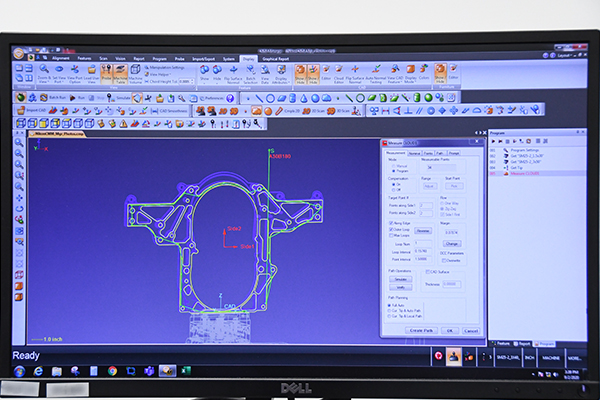 About Nikon:

Nikon Metrology offers the most complete and innovative metrology product portfolio, including state-of-the-art vision measuring instruments complemented with optical inspection and mechanical 3D metrology solutions. These reliable and innovative products respond to the advanced inspection requirements of manufacturers active in consumer, automotive, aerospace, electronics, medical and other industries. Nikon celebrated its 100th year anniversary in 2017 as a pioneer in optical technology development and product innovation. For more information, visit www.nikonmetrology.com. Product-related inquiries may be directed to Nikon Metrology, Inc. at (800) 552-6648 or sales.nm-us@nikon.com.
About Roush Yates Manufacturing Solutions:
Roush Yates Engines was formed in 2003 by Robert Yates, Jack Roush, and Doug Yates with the leadership of Ford Motor Company to create a world-class race engine company that would compete at the highest levels of the Motorsports Industry.
 
Out of the passion for power and performance excellence, Roush Yates Manufacturing Solutions was formed.  Roush Yates Manufacturing Solutions machines high performance engine components to support engine design, development, and production. Although rooted in motorsports and automotive industries, Roush Yates Manufacturing Solutions has leveraged their passion for CNC manufacturing excellence into machining components for the aerospace, defense, medical, industrial, and automotive industries.
 
We have created a world-class facility, staffed by a diversified professional team from the aerospace, defense, motorsports, power generation, and industrial sectors from around the United States.
 
Our dedication to quality is exhibited by our commitment to AS9100 Rev D certification and ITAR registration standards.  This is paramount to our continued success and growth.

For more information about our capabilities and how we can help you, please visit us at RoushYatesMfg.com or contact us at 704.662.7165 or RYMSales@roushyates.com.