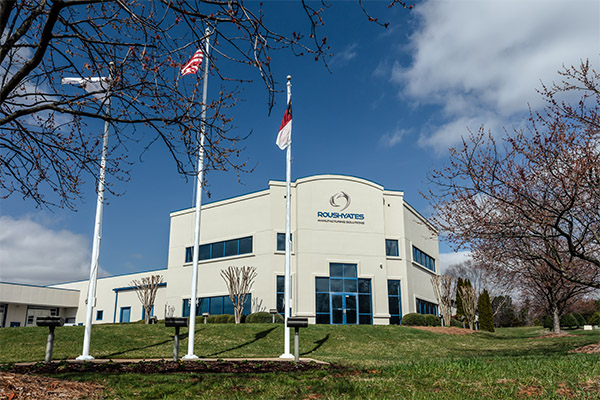 09 Nov

RYMS APPOINTS BRYAN GRESOCK AS NEW PRESIDENT

MOORESVILLE, NC – November 9, 2022 – Roush Yates Manufacturing Solutions (RYMS), a world-class CNC manufacturer for the motorsports, aerospace, defense, space, and medical industries, announced today that Bryan Gresock has been selected as the new President of the company, effective immediately. Gresock will drive growth throughout the organization and be responsible for delivery of Roush Yates' commercial manufacturing services and products.

"I'm pleased to welcome Bryan to Roush Yates Manufacturing Solutions," said CEO Doug Yates. "Our company has made tremendous strides to expand its capabilities and diversify beyond motorsports. I am confident that Gresock will continue to drive our progress with his extensive manufacturing experience and exceptional track record of leading successful teams."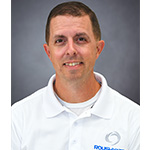 Gresock, a graduate of Purdue University with a Master of Science in Technology and Bachelor of Science in Mechanical Engineering Technology brings nearly 20 years' experience in Quality Control, Operations, and various leadership roles within the manufacturing segments. This experience crosses over aerospace, defense, medical, and high precision commercial industries.
"I am excited and honored for this opportunity and look forward to executing long-term strategic growth plans," said Gresock. "The Manufacturing industry is dynamic, and Roush Yates is uniquely positioned to serve customers with its innovative portfolio of solutions and products. I'm looking forward to working with its talented community of colleagues and making an impact for our customers, partners, and the communities we serve."

About Roush Yates Manufacturing Solutions:
Roush Yates Manufacturing Solutions is an AS9100 Rev D / ISO 13485 world class machining and solution provider located in Mooresville, NC. With over 65 CNC machines, our expertise is in machining of complex geometry parts for critical applications that require robust process control and post machine surface treatments. We provide an array of automated CNC manufacturing on 5 and 4 axis mills. In addition, we offer multi-axis mill turns, turning, Swiss Turn, and waterjet machining. We also offer post machine surfacing, secondary treatment processes, and sub-assembly services in-house and through a network of validated and approved process suppliers. 

We have created a world-class facility, staffed by a diversified professional team from the aerospace, defense, motorsports, power generation, and high-tech sectors from around the United States.

Our dedication to quality is exhibited by our commitment to AS9100 Rev D/ISO 13485 certifications and ITAR registration standards. This is paramount to our continued success and growth.