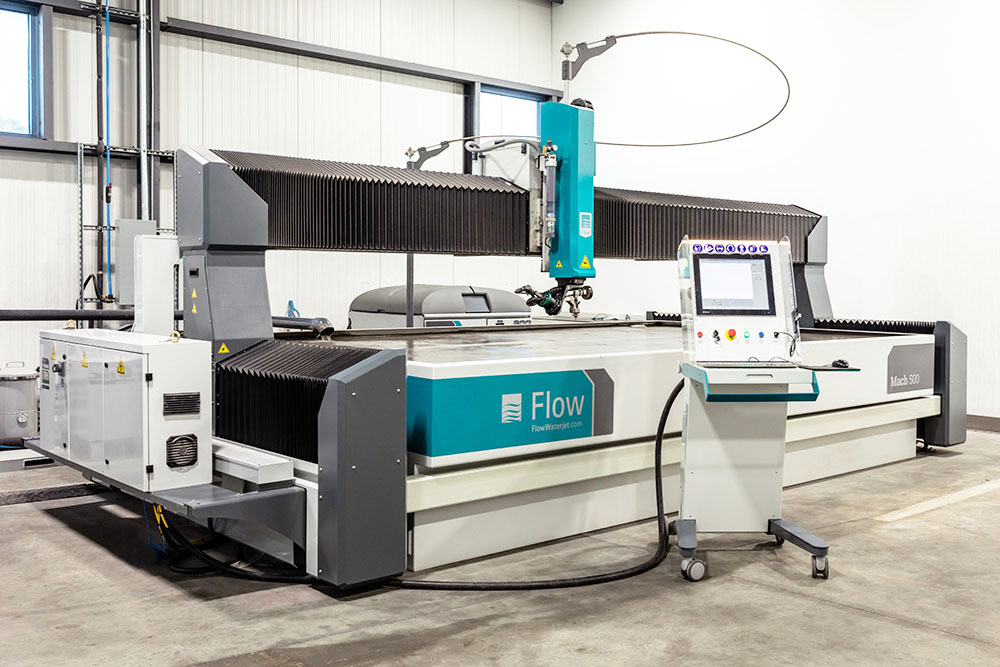 02 Jan

FLOW WATERJET ADDED TO FLEET OF EQUIPMENT

Roush Yates Manufacturing Solutions builds on their capabilities by adding the top of the line Flow Mach 500 Waterjet machine.

The waterjet machine is one of the latest additions to the extensive equipment list at Roush Yates Manufacturing Solutions. The addition of this state-of-the-art manufacturing process allows RYMS to reduce cycle time and overall machining cost.

The 5-Axis Mach 500 directs a combination of water and abrasive granules at 94,000 PSI to cut a wide variety of materials from steel and titanium to composites and carbon fiber with precision and without concern of material shrinkage. Because of no HAZ (heat affected zone), components are able to be produced to within +/-0.0015 accuracy. This improves on overall quality and repeatability (+/- 0.001") of components.

The waterjet gives the machinist the flexibility to cut, drill, strip or mill all on the same machine, cutting down on part set up time and allowing for a continues flow of production. 

To learn more please see the informational flyer below or contact us at rymsales@roushyates.com or call us at  704-662-7165.